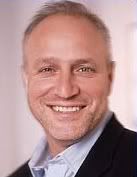 Our blog-
amie
Dana, at Variety.com's
The Knife
(kudos on the
L.A. Times
article), brings us an interesting tidbit about the growth of the Colicchio Empire:
[T]he much-vaunted Craft...is scheduled to open at the [new Century Plaza Towers building housing powerhouse agent-hive Creative Artists Agency] in April. (Translated: mid-summer.)

Everything, but everything, is a la carte at Craft, which is owned by Tom "Top Chef" Colicchio. Restauranteurs have another name for people who deconstruct their food -- SOS, for Sauce on the Side. For example, Wild Striped Bass + Soft Polenta + Greenmarket Onions + Roasted Golden Chanterelle = a $69 entree. SOS, indeed.
And Wednesday's
New York Times
article about music played at restaurants had a Colicchio mention as well:
Many restaurateurs try to avoid [customer] complaints [about the music played at restaurants] by seeking professional help. Food service establishments make up "a significant portion" of the 400,000 locations into which Muzak pipes music, according to Karen Vigeland, a company spokeswoman. The bulk of those are quick-service places, but Muzak's roster also includes more elite clients, like 'Wichcraft, the sandwich chain Tom Colicchio has an interest in....
So, Muzak and SOS...Rome was founded on less.